Click here to view this email in your browser.


March Update

 
Welcome to our March Member Update. 
We are grateful to you for your support in filling our delegation to the fifth European Parliament of Persons with Disabilities which will take place on 23 May. We have an update from our CEO John Dolan who will be leading the delegation. 
We also very much appreciate your support for our new DFI self-advocate media training which got off to a great start on 6 March. 
This month we mark the fifth anniversary of Ireland's ratification of the UN CRPD. Our Member Spotlight features Mental Health Reform's CEO Fiona Coyle and Policy and Research Manager Ber Grogan who spoke to us about their work through the lens of the UN CRPD. 
Wishing you all a Happy Saint Patrick's Day from all of us in DFI. Lá Fhéile Pádraig sona duit! 
Mental Health Reform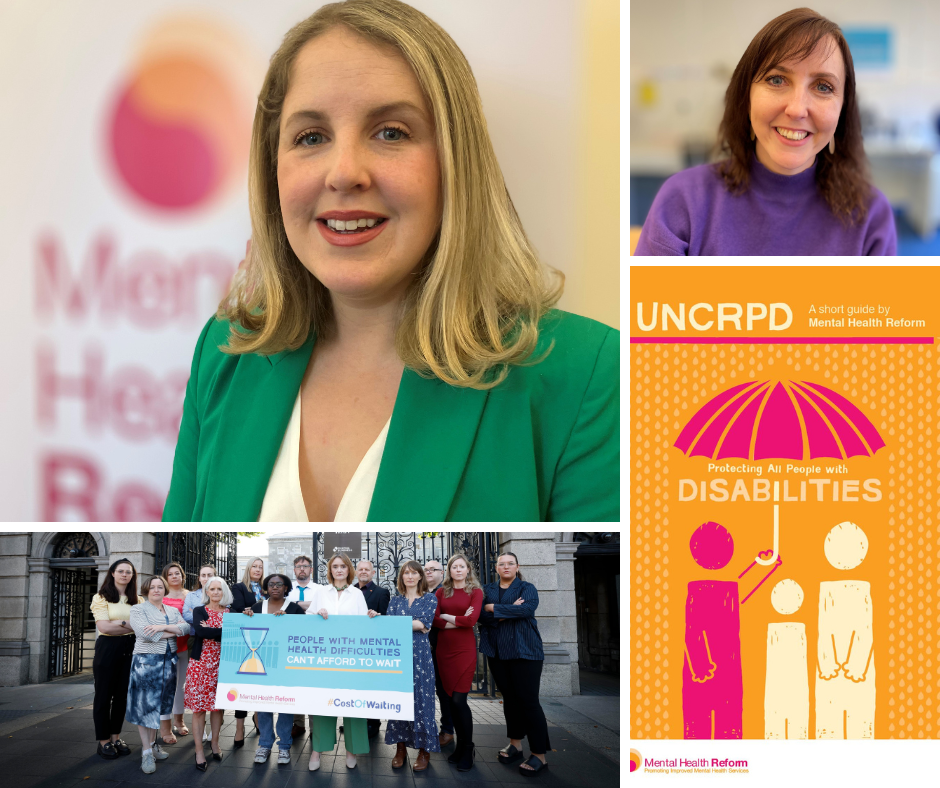 For this month's Member Spotlight DFI met with Fiona Coyle and Ber Grogan of Mental Health Reform. 
MHR's CEO Fiona Coyle spoke about the interface between disability and mental health as well as the specific work undertaken by MHR in this space and the importance that they place on the collaboration with organisations like DFI. 
MHR's Policy & Research Manager Ber Grogan explained that policy is a really important part of the work that they do in Mental Health Reform. She highlighted some of MHR's recent campaign work around the Assisted Decision Making Act. Ber explained that their role in MHR is to bring the voice of the people and their members to the policy makers.  She also highlighted the work that MHR continues to do with the UN CRPD including the short guide they have prepared on it. 
Click here to read our full Member Spotlight and to listen to the interviews with Fiona and Ber. 
Click here to watch Fiona's CEO Tik Tok Postcard!
If you would like to be featured in our Member Spotlight please email brendadrumm@disability-federation.ie

Deadline for uploading to the NASS database
If your organisation is funded by the HSE to deliver services you must upload to the NASS database.  If you have questions on NASS and how to ensure your organisation's records are uploaded please get in touch with Cathy on 086 3847440 today. 
Call for organisation feedback ahead of DFI's meeting with the HSE on the workforce crisis in retention and recruitment to Day Services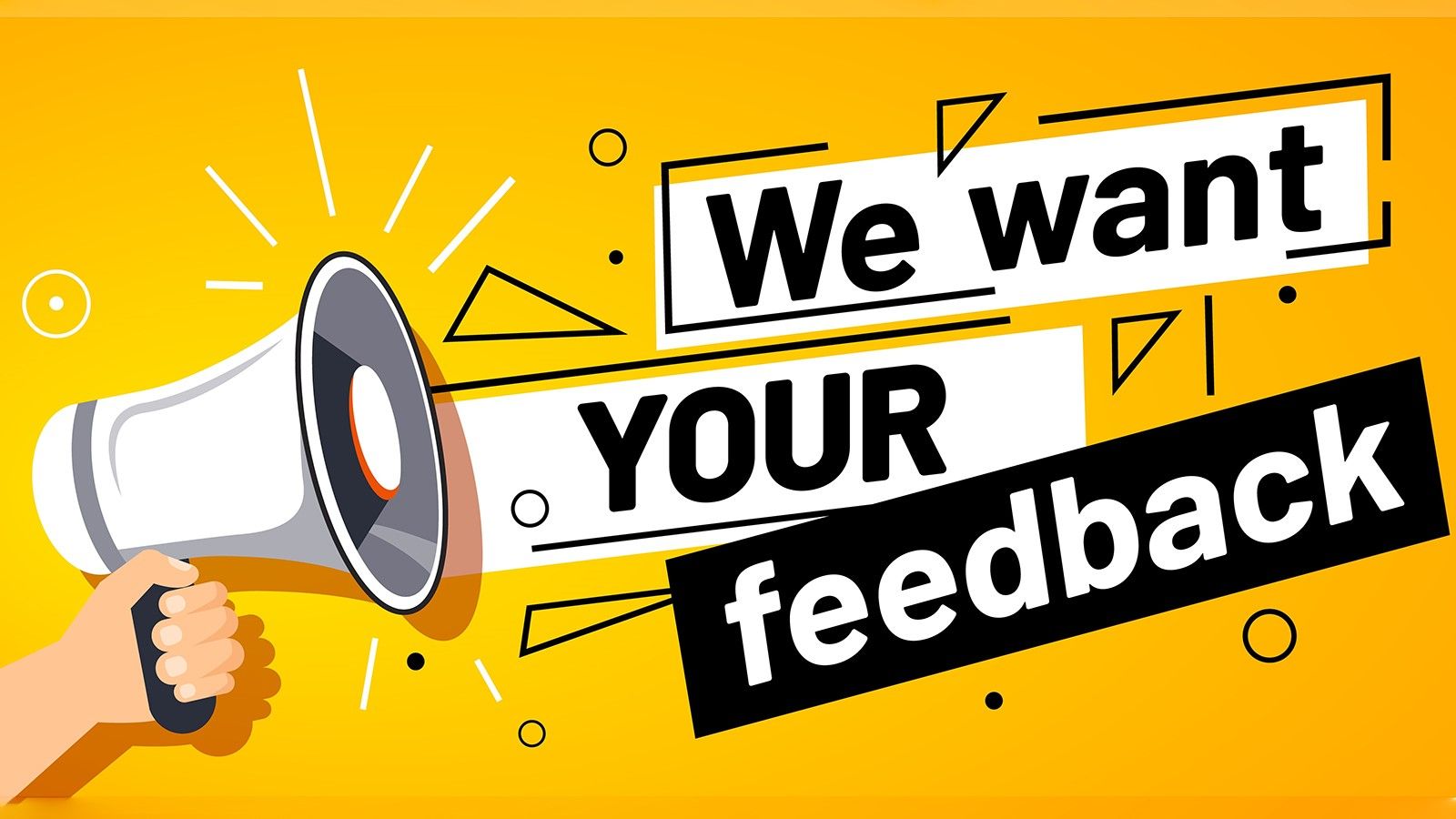 The HSE have asked for DFI and your DFI New Direction Representatives to meet together in the coming weeks to discuss:
"issues relating to the retention and recruitment of staff, which has challenged the provision of all services over recent times, [and that] has now reached a stage that may negatively impact on the delivery of day services to the 2023 RT/School Leaver process"
DFI welcome the opportunity to meet to discuss workforce planning and any wider constraints felt by organisations that may impact their capacity to delivery day services. We need to be informed by and get our direction for that meeting by you, our members. 
For those organisations who deliver Day Services, and are involved in MDT services please give us five minutes to complete this survey and / call or email me with any queries you may have again. Your feedback to us will build on consultations already undertaken with members. 
Click here to share your feedback with us. 
Update on Children Services Advocacy in the West of Ireland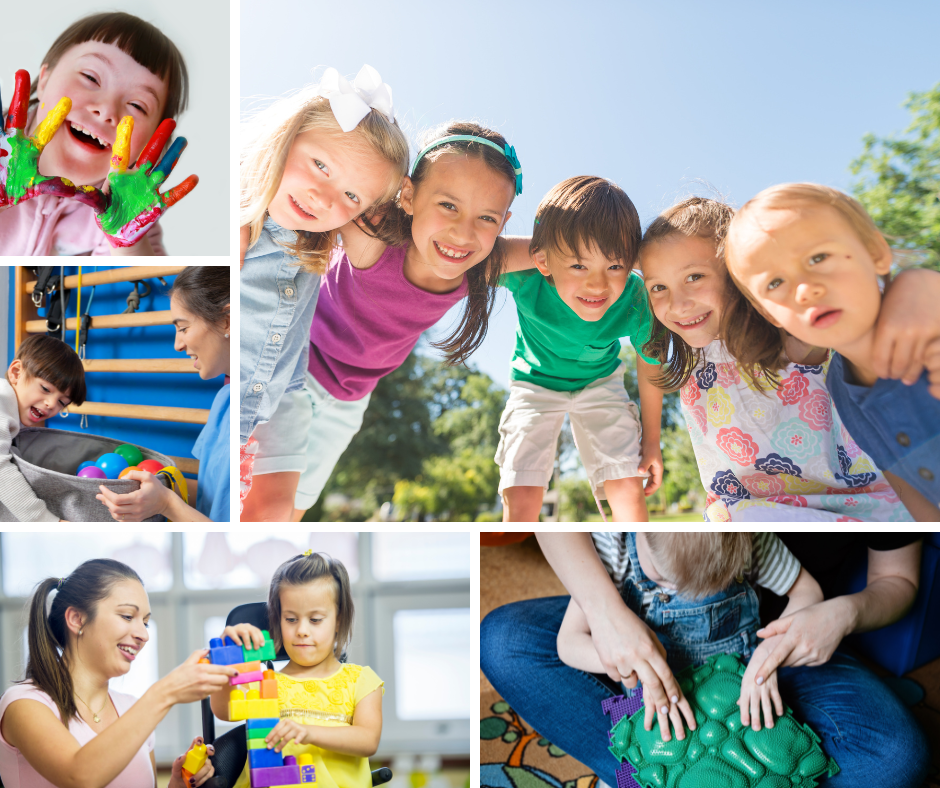 Last week, DFI hosted a meeting between lead CHO 2 staff for HSE disability, primary care and mental health and 10 DFI member organisations of non-lead service delivery within 'Progressing Disability Services for Children, PDS'.
We were able to present the findings of our DFI member organisation survey of families experience of children services within Community Healthcare West. 
HSE welcomed our report, acknowledged its findings and emphasised their priority around retention of staff and roll out of family forums in support of co-design within PDS. HSE committed through DFI to exploring greater integration and engagement between non lead agencies of services and support and HSE going forward.
Self-Advocate Media Training gets off to a great start in DFI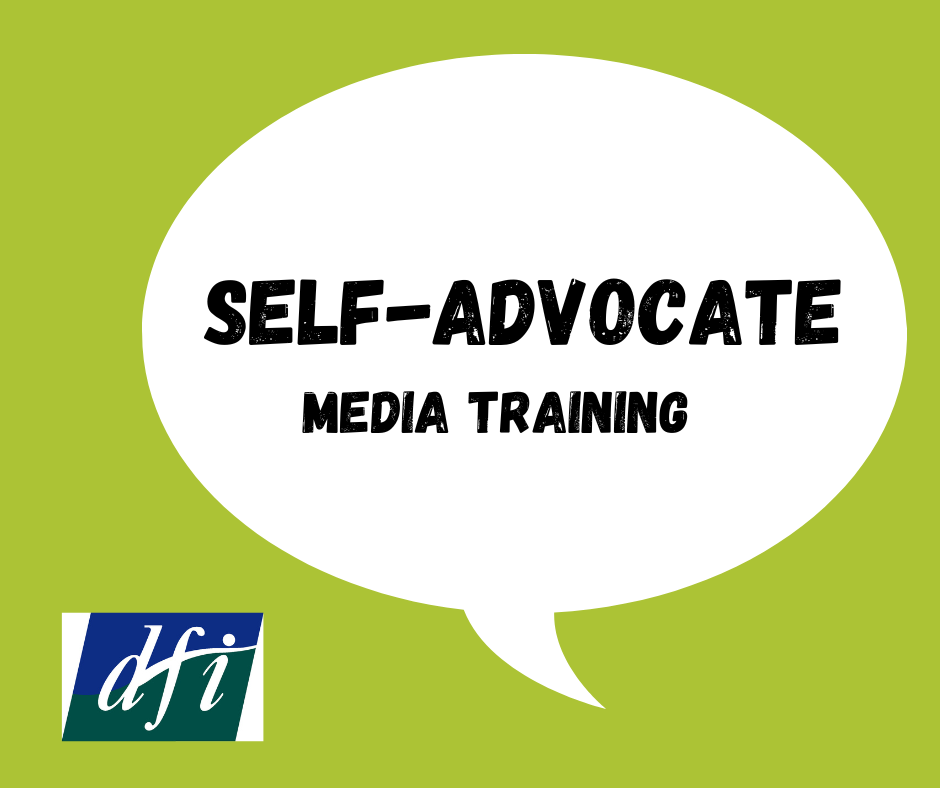 DFI are delighted to be offering media training to self-advocates over the course of four Mondays in March. The self-advocates are working with DFI's PJ Cleere and Brenda Drumm.
The media training module is looking at the media landscape in Ireland, what happens when a media query comes into an organisation, sharing your story, preparing for a media interview, practical mock interviews and panel discussions and guest speakers. 
We will be having a graduation for self-advocates featuring a very special guest on Monday 27 March. We look forward to sharing some photos and videos from that event. 
Please email PJCleere@disability-federation.ie for more information on DFI's self advocacy programme. 
DFI attend first meeting of Housing Strategy for Disabled People 2022-2027 National Implementation Steering Group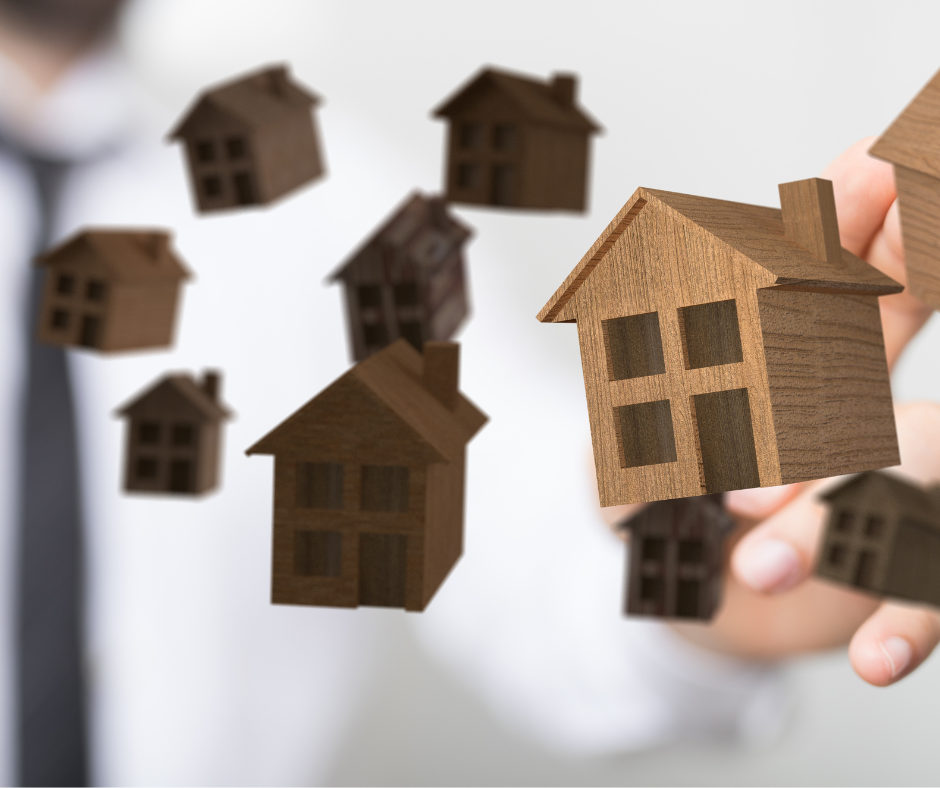 DFI attended the first meeting of the National Implementation Steering Group for the Housing Strategy for Disabled People 2022-2027 on 27 February.
Some of the main points discussed at the meeting were:
The upcoming Housing Strategy implementation plan was discussed. The publication date is not yet confirmed. We will continue to seek information on this and for it to be published.

The Housing Agency will run a national awareness campaign on the Housing Strategy when the implementation plan is published.

Thematic subgroups will be set up for each of the six themes of the Housing Strategy made up of people with lived experience, organisations, subject matter experts/academics etc. We will be in touch with members in relation to this opportunity when we have more information on the nomination process.

The Housing Agency will be touring the Housing and Disability Steering Groups (HDSGs) highlighting actions that are allocated to them in the Housing Strategy Implementation Plan. They also attended the quarterly meeting with HDSG coordinators recently. 

The mental health tenancy sustainment officers have increased from 7.5 to 14 nationally across five different service providers. These roles are jointly funded by the Department of Housing and HSE Mental Health.

The Housing Agency have been rolling out training on Assisted Decision Making to local authority staff and approved housing bodies (there have been 14 events with 450 staff total).
Funding for the strategy and lack of transparency on disability allocations within the housing budget were discussed.

The Housing Adaptation Grant review has been completed by the Department and is with the Minister for consideration. As soon as we know more on the outcome of the review, we will share that information. DFI made a submission last year as part of this review.
If you would like to know more about any of the above, or to be linked in to DFI's housing work on an ongoing basis contact Ríona at rionamorris@disability-federation.ie. 
A Thank You from DFI for your engagement in our first Policy and Advocacy Forum meeting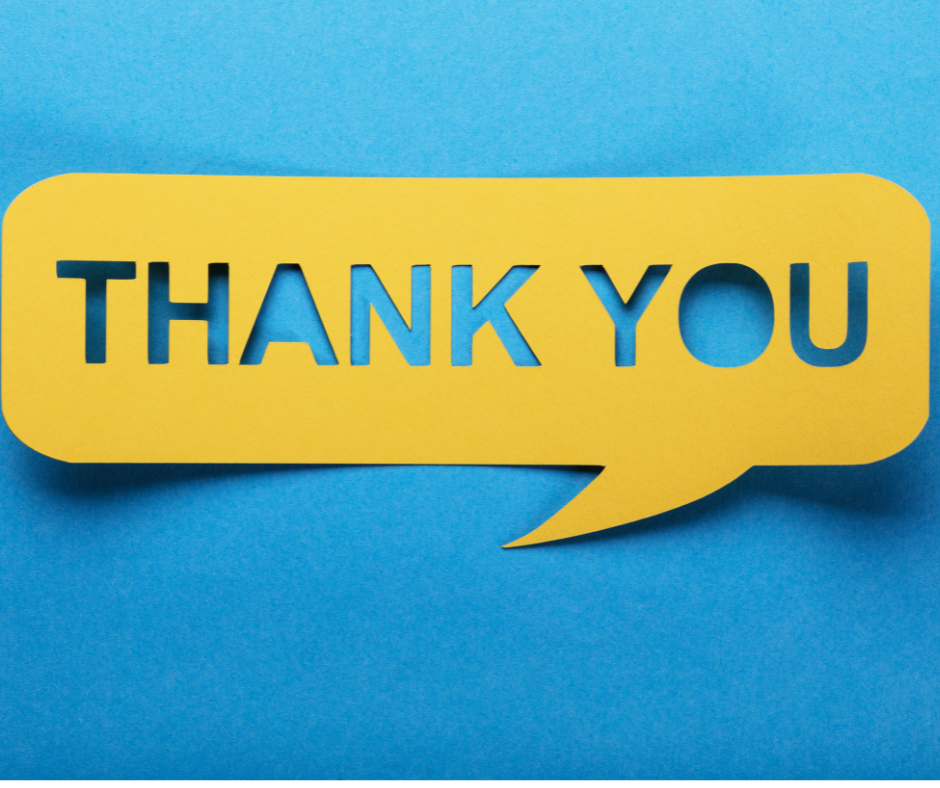 Thanks to those of you that were able to join our first members Policy and Advocacy Forum meeting of 2023 at the end of February. It was fascinating and inspiring to hear more about members' advocacy priorities for the year – from person-centred planning to accessible transport to housing and PA packages to employment, Cost of Disability, to the carers' strategy and more.
We're looking forward to continuing to develop this space for peer-engagement, information sharing and collective strategising throughout the year. We will set the date for the May meeting soon.
Do drop fleachtaphelan@disability-federation.ie a line if you're interested in learning more about this member space, and in joining for the next one.
DFI submission to Department of Taoiseach's consultation on 2023 National Reform Programme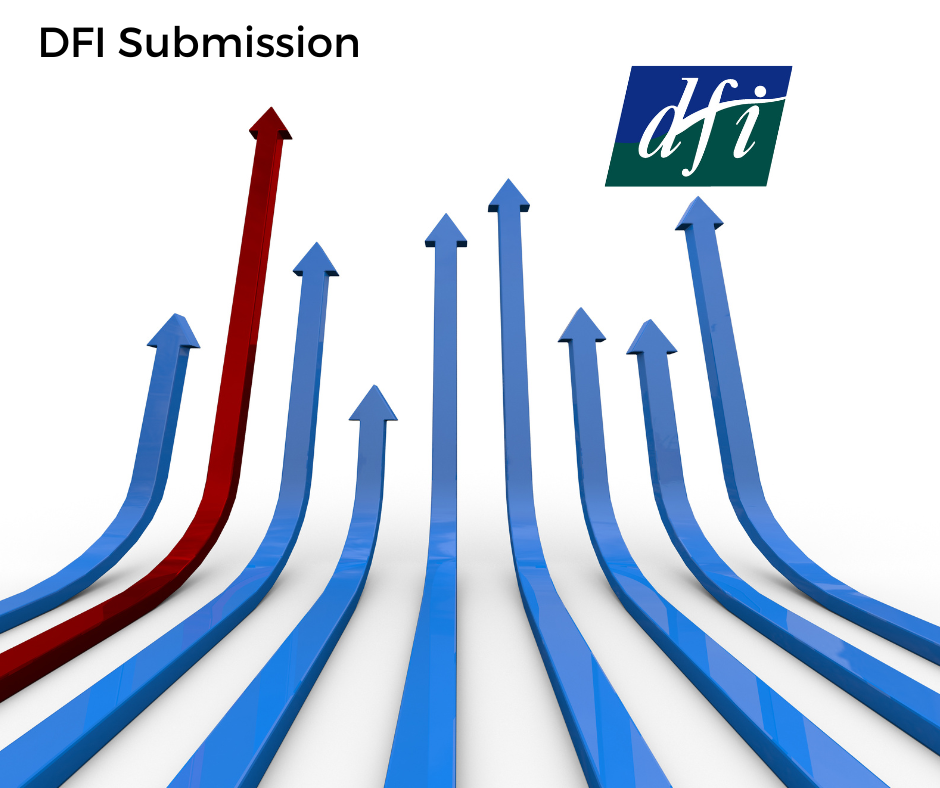 DFI recently made a submission to the Department of Taoiseach's consultation on the 2023 National Reform Programme, NRP. This process is part of Ireland's annual participation in the EU Commission's EU Semester process.
Our submission highlights the challenging circumstances that disabled people and disability organisations face this year, and covers health and disability services, housing, poverty and cost of disability, employment, and community development, amongst other areas. It argues that this year's NRP should actively prioritise the needs of people in Ireland who have a disability, and must invest significantly in health, social and community services and supports, and address the issues of poverty and low employment.
You can read the submission here.
Poverty Update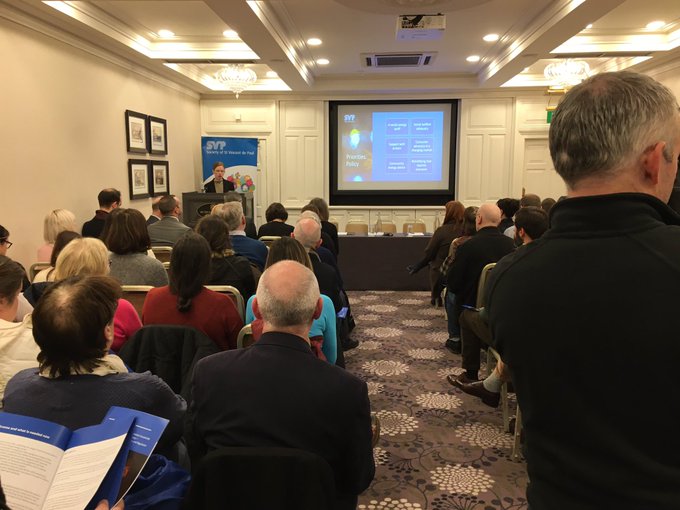 The CSO recently released the 2022 SILC (Survey on Income and Living Conditions) poverty data. Once again those unable to work due to disability have extremely, and disproportionately high poverty and deprivation rates. Those unable to work due to a long-standing health problem (disability) had:
The highest consistent poverty rates of all economic groupings at 19.7% or one in five people.

A much higher risk of living in deprivation, with one in two people (44.3%) living in deprivation, compared to the national average of 17.7%.

Were much more likely to live in energy poverty - one in five went without heating at some point in the last year.
You can read the data here
In other related news, DFI recently attended the launch of SVP's excellent new report on energy poverty. We were delighted to see a number of references in it to disabled people, and the extra cost of disability, and made an intervention at the event highlighting the stark statistics including those above. If energy poverty is an area you are working on and you'd like to be in touch do drop a line to fleachtaphelan@disability-federation.ie.
You can read the SVP summary report here. 
Disability Consultation and Participation Network Event on DPOs 
On 20 February, The Disability Consultation and Participation Network, or DPCN, held its first public event of the year. This was a webinar in which DPOs explained what DPOs are, and what roles they play or can play in policy making and the implementation of the UN CRPD. DFI is a member of the DPCN, and provided support to the event through note-taking. You can find out more about the DPCN's events and activities by following @DisabilityPCN on Twitter.
Towards User-Centered Funding Models for Long-Term Care Over the Life Span - DFI attends project meeting in Salzburg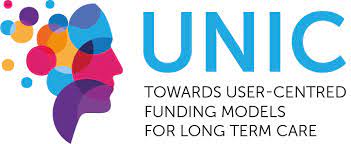 UNIC is a project that aims to develop tools to support mainly public authorities but also service providers and people with long-term care and support needs to implement user-centred funding models, such as personal budgets.
As a partner on the UNIC project, DFI attended a recent project meeting with EU partners held in Salzburg, Austria. 
Personal budgets are a way to provide direct support to people with disabilities whilst ensuring individuals exercise choice and control over how they want to be supported.
Over the course of the project, a toolkit has been developed to assist service users, service providers and public authorities to implement user-centred, rights-based funding models in community-based long-term care and support. Whilst supporting service providers and local authorities to implement personalised budget models of funding the toolkit also aims to empower people with long-term care and support needs to arrange their social and health services based on their will, preference and individual needs.
DFI's role as evaluator on the last six months of the UNIC project includes working with an external assessor on quality assurance, formative and summative evaluation, models of good practise, transferability and dissemination.
For more information on the UNIC Project please see below links:
You Tube channel with interviews from EU partners at the Salzburg meeting UNIC Project - YouTube
Oscar success for 'An Irish Goodbye'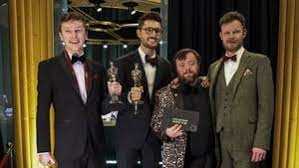 The 95th Academy Awards were held in Hollywood on Sunday 12 March. Irish hopes were high with a total of 14 nominations across the various categories. 
For many the moment of the entire awards show came when actor James Martin was serenaded by the audience on his 31st birthday as the film he starred in picked up an Oscar. The Northern Ireland film An Irish Goodbye won best live action short film at Sunday night's ceremony. 
James plays a grieving son who wants to reconnect with his brother, with moments of cheekiness and humour alongside raw emotion. He becomes the first actor with Down Syndrome to win an Oscar.
Congratulations James from all of us in DFI!
Enabling Paths to Digital Literacy 

FreedomTech is delighted to partner with Childvision to host our first hybrid CHAT (Community Hub for Assistive Technology) in 2023. The event will take place on Thursday 24 May in Childvision.ie, Gracepark Road, Drumcondra, Dublin, D09 WKOH as part of their TechFest being held on 24 and 25 May.
For further details on CHAT, contact Sarah@freedomtech.ie.
To find out more about TechFest, contact Anne Marie or Raymond at Childvision.
Fifth European Parliament of Persons with Disabilities - an update

A note from DFI's CEO John Dolan who will lead the delegation to the Fifth European Parliament of Persons with Disabilities taking place in Brussels on Tuesday 23 May 2023: 
As one of the national members of the European Disability Forum (EDF), DFI will be leading a delegation to the event and are now seeking applications from persons with disabilities or with a lived experience of disability to be part of our delegation. 
We are very grateful to you for sharing our call for delegates which we issued last month.  
DFI is delighted to be bringing a 13 strong delegation to the upcoming EPPD in May. We had 59 expressions of interest.
The delegation is a strong and committed team of disabled persons with diverse perspectives and lived experience who will engage with their disabled colleagues from all member states.

The EU is more important than ever as a defender and promoter of the human rights and dignity of disabled people.
We look forward to announcing the full delegation information as soon as possible and to bringing you more updates as we get closer to the event in May.
John Dolan, CEO 
Episode One of the DFI's new podcast is now available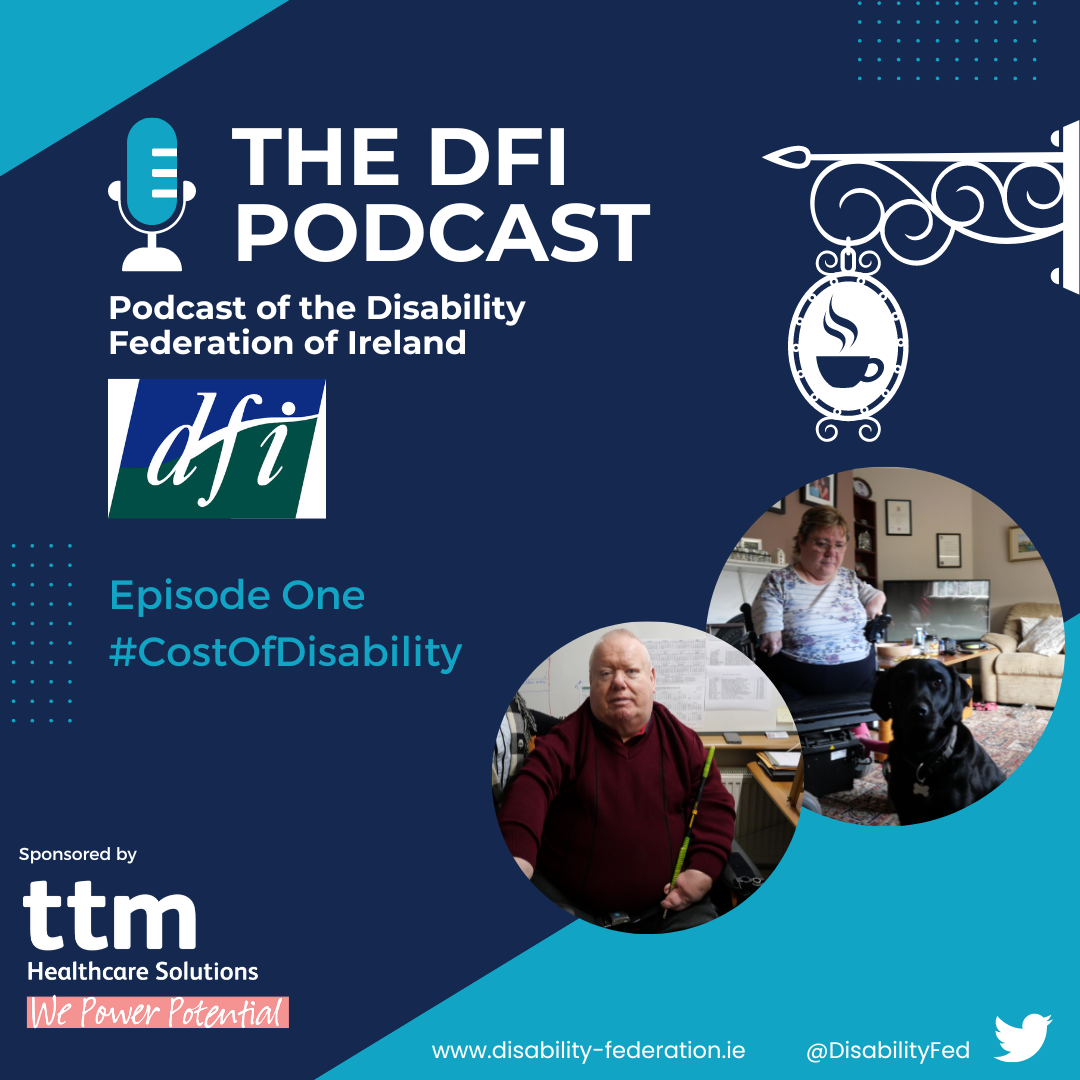 Episode One of The DFI Podcast is now available and this month is looking at the Cost Of Disability. 
In this episode we hear from self-advocate Leigh Gath about the costs she incurred in getting a vehicle adapted for her use. DFI Member organisation Waterford Centre for Independent Living also features with John McDonald highligting the cost of disability and the costs associated with providing a service to disabled people. 
DFI's Senior Policy Advocate Fleachta Phelan also contributes to this month's podcast with some stats and numbers about the cost of disability and she also shares some of the advocacy work that DFI is doing in this area. 
DFI is delighted to be partnering with TTM Healthcare Solutions on this project. We are grateful for their sponsorship of our first six episodes.
You can listen and subscribe to the The DFI Podcast on Spotify and it will also be available in the coming days on all the major podcasting platforms. If you would like to get in touch about the podcast please email Brenda. 
For more on all of the content featured in our newsletter see www.disability-federation.ie.
Copyright © 2023 Disability Federation of Ireland, All rights reserved.
Disability Federation of Ireland (DFI) is the national support organisation for voluntary disability organisations in Ireland who provide services to people with disabilities and disabling conditions. 
Disability Federation of Ireland, Fumbally Court, Fumbally Lane, Dublin 8. Telephone: 01 4547978, Email: info@disability-federation.ie, Web: www.disability-federation.ie
Disability Federation of Ireland, is a company limited by guarantee not having share capital, registered in Dublin, Ireland with offices at Fumbally Court, Fumablly Lane, Dublin 8. Registration Number 140948, CHY No 6177
Click here to unsubscribe or to change your Subscription Preferences.